For the sake of organization, we are going to put all of the articles, book reviews, position papers, and research studies on ADHD Medication Issues and Research in this section.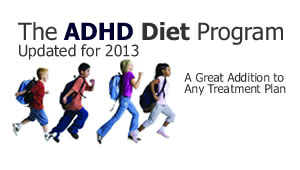 Visit the new ADHD Diet Information site to get the full ADHD diet in eBook PDF format, including our UPDATES for 2013. We also have the full 21 minute information video on our ADHD eating program.
And to find an experienced therapist who provides counseling in Tehachapi for ADHD please give my office a call at (661) 972-5953.
Douglas Cowan, Psy.D., M.S. is a licensed Marriage and Family Therapist in Tehachapi, CA who has been a skillful counselor to children, teens, and adults helping them to overcome ADHD, find relief for depression or anxiety, and solve other problems in life since 1989. He served on the medical advisory board to the company that makes Attend and Extress from 1997 through 2011, and he is the Editor of the ADHD Information Library online resource. His weekly ADHD Newsletter goes out to 9,500 families. Visit his website at http://DouglasCowan.me for more information on achieving greater health, personal growth, Christ-centered spirituality, stress management, parenting skills, ADHD, working out the stresses of being a care-giver to elderly parents and also being a parent to teenagers, or finding greater meaning in retirement years, Dr. Cowan can be a valuable resource to you.


Douglas Cowan, Psy.D., MFT
27400 Oakflat Dr.
Tehachapi, CA 93561
(661) 972-5953